Use YF to manage adjusters, do reservering and to develop products
Yield forecast is an add-on for all other GreenTriangle solutions.
It allows you to manage your loss adjuster staff more efficiently, either by giving them assistance on the field or to double check their results. It also permits you to calculate real time reserves for your insurance portfolio.
Besides, it forms the basis for innovative product development along the whole ag value chain.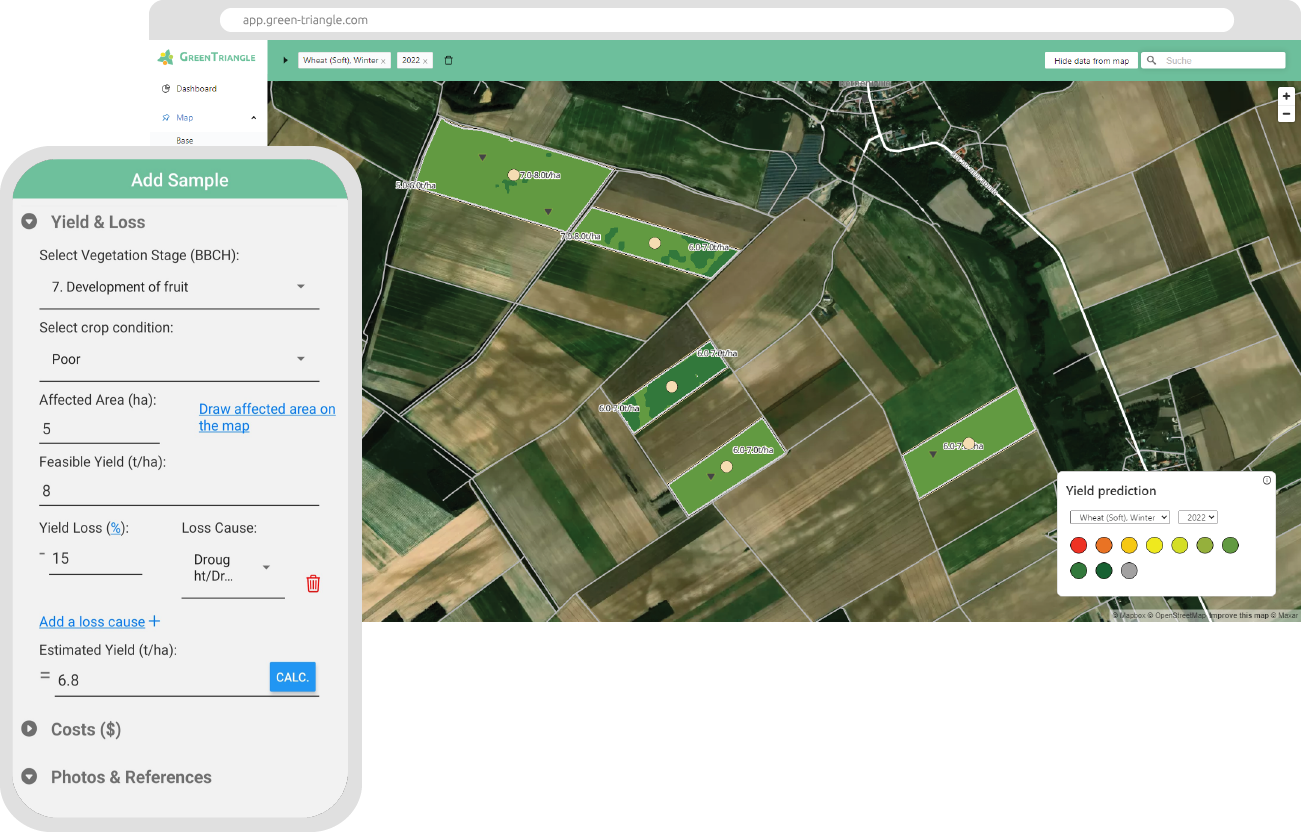 Allow your loss adjuster to asses the yield before they are even in the field and also compare it to neighbouring fields
Having doubts around your loss estimates. Use the GT yield prediction to double check the samples taken in the field
If you need to be quick and accurate with reservings and IBNRs use the GT yield forecast on aggregate level and come up with reliable forecasts
Create additional revenue
Use the historical volatility of of the fieldscore of UDS and combine with the yield forecast: This approach to allows you rate any MPCI addon on field level
A platform for traditional insurer and parametric (re)insurers
Either if you want to make more efficient use of your adjusters time, increase the accuracy of your losses or offer innovative, easy to adjust products. By using GT yield forecast in combination with your other services your company can stand out from the competition.
Ground level and satellite data combined
Our web app gives access to week by week regional and field level yield forecasts for a variety of grain types. You can also explore yearly historical yield, expected loss, and benchmark yields in different countries.
Combines ground sampling data and remote sensing data
Provides yield forecasts with high local precision
Reliable results available 2 to 3 months before harvest
Year by year historical yield exploration
Year by year historical yield exploration
Sampling data systematically
Using the same data for all applications
Any other questions? Get in touch.
Combine ground level data with remote sensing data to get reliable yield forecast. Contact us and get access to our platform.